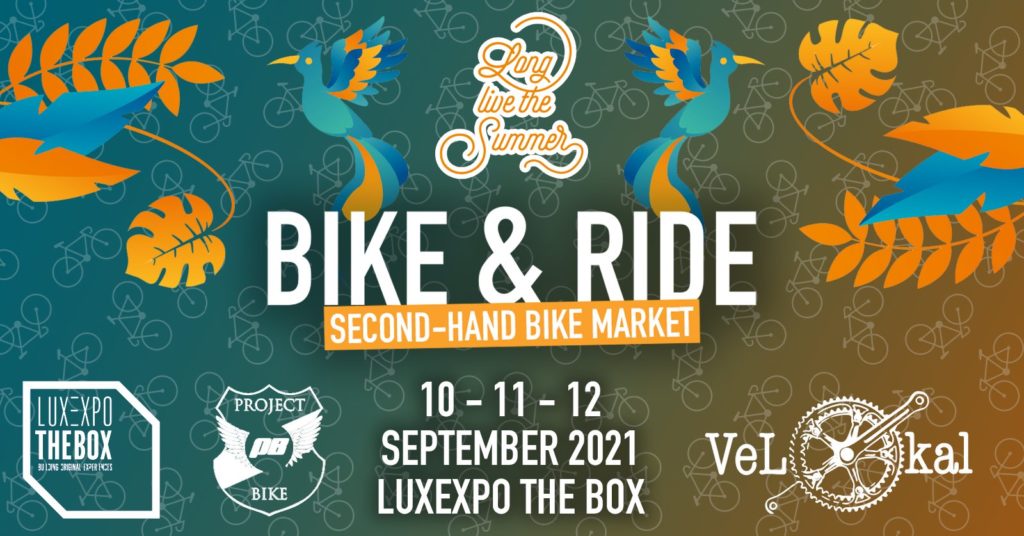 You just saw this event and wanted to participate ? Unfortunately this is not possible anymore… BUT next week we'll already have our next event in Bettembourg! You can still register here.
If you're looking for a new used bicycle, then this event is your chance! With over 60 bikes gathered at one place, you'll probably find the one (and only one) for you!

Friday 10.09.21 : 17h-21h
Saturday 11.09.21 : 11h-20h
Sunday 12.09.21 : 11h-20h

No need to be at the market all the time, the Bike & Ride team takes care of all bike sales.

The Bike & Ride organisation keeps 10% of the sale price if your bike has been sold (with a minimum of 10€ if the sale price of the bike is less than 100€).

No sales = no fees!

Bicycles not sold and not collected on Monday 13.09.21 between 09:00 and 12:00 will be donated.
By registering, you agree with the conditions described on this page.